Value Added Reseller
The Dfuse Approach
Dfuse Technologies is a value-added reseller with a focus on cyber security solutions and data management/analytics solutions to public and private sector clients on a local, regional and national level. We have relationships with multiple industry-leading vendors in each area of expertise enabling us to provide an objective approach to designing and implementing your Cyber Security Solutions and Data Management Solutions. Dfuse empowers IT choices through the implementation and management of hardware, software and technical services. Our Solutions include backup/recovery/archive, big data, cloud computing, data storage design, cyber security, RMF and A&A, application, integration, consolidation and migration.
Dfuse VAR Capabilities Statement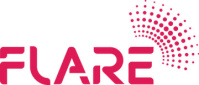 Secure, containerized, and automated DevSecOps innovation platform to rapidly create CI/CD pipelines with zero trust principles. More about FLARE ›

 Delivering innovative and leading-edge Oracle applications, enterprise software products, and supporting Oracle in the market.

Whether you're looking for compute power, dataset storage, content delivery, or other functionality, AWS has the services to help you build sophisticated applications with increased flexibility, scalability, and reliability.

Dfuse covers this tech giant from all angles. The gold label staples that started it all: Windows, Office, Data Platforms, Network, .NET Development, Business Apps, and more. Plus Microsoft Azure's premier cloud platform that provides freedom to build, manage, and deploy your applications anywhere. Use your preferred languages, frameworks, and infrastructure — even your own data center and other clouds.

HP Enterprise provides cloud services without the cost, risk, and time to move data and refactor apps, so you free up capital, boost operational and financial flexibility and free up your talent to accelerate your business. Choose services for your workloads in just a few clicks, pay per use, scale up and down as needed, and get everything managed for you as a service.

Has the broadest platform coverage available in the industry, innovative technology and strategic roadmap aiming to support different platforms, devices and applications, offering auditing solutions.

Industry leader in developing software helping consumers and organizations secure and manage their information-driven world.

A general purpose, document-based, distributed database built for modern application developers and for the cloud era.

Gartner MQ rated Citizen Data Science (aka Self-Service Analytics) software to empower conventional business and data analysts with world class AI capabilities. Powered by drag-and-drop plus other cutting edge features, and a unique "Visualytics" approach. Formal data scientists can enjoy the same platform and dig into command-line as desired. Sharing of data assets, workflows, and more across all kinds of contributors helps your organization achieve maximum collaboration and economy of scale. Alteryx excels in cloud, multi-cloud, hybrid, and on-prem environments.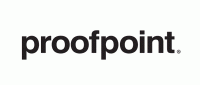 Provides the most effective cybersecurity and compliance solutions to protect people on every channel including email, the web, the cloud, and social media.
Makers of PhishMe and additional award winning security cybersoftware covering threat intelligence, awareness, detection, and response.

Known as "The World's Fastest Database", SingleStore (fka MemSQL) is a world class, high velocity, big data platform that can process millions of in-flight data records per second –– with the power, flexibility, and ease of SQL. Supports structured as well as semi-structured and geospatial data. SingleStore is ideal for a wide range of operational analytic needs, as well as transactional use cases. It excels in cloud, multi-cloud, hybrid, and on-prem environments – including a managed service called Helios.

A pioneer of cutting edge big data platforms and tools. Here are some use case areas and highlights:
Advanced Analytics
Data Integration
Data Management
See their new Avalanche cutting edge Cloud Data Warehouse, built on years of industry proven successes
Did you know, for example, that AWS Redshift was originally acquired from Actian (originally called ParAccel)?
A provider of business intelligence (BI), mobile software, and cloud-based services:
Enterprise-ready analytics
Enterprise-grade security
DFUSE Solutions
Backup/Recovery/Archive - Strategically place new backup and archive methods combined with data deduplication to streamline back-up processes and improve efficiencies
Big Data - Keep up with the capture, management and processing of large amounts of data and turn it into actionable, strategic information
Cloud Computing - Evolve your infrastructure by taking a manageable step-by-step approach to establishing shared services
Consolidation and Migration - Improve efficiency with a successful data center migration that avoids downtime and pitfalls
Data Storage Design and Application Integration - Optimize availability and service levels by leveraging current assets and making strategic new investments
Disaster Recovery (DR) and Continuity of Operations (COOP) - Work within your budget to implement solutions that meet requirements and even adds to your capabilities
High Performance Compute - Develop, implement, scale and support your HPC infrastructure
Virtualization - Reduce costs and increase flexibility by implementing file, network, server, desktop, I/O and storagevirtualization